My Image "Donore Castle" is one of the winning images of the Meath / OPW competition "Heritage is Alive". I am really delighted. It will be used as an eCard on Flicker.
The images are on show in the Brú na Bóinne Visitor Centre from 20th May – 30th June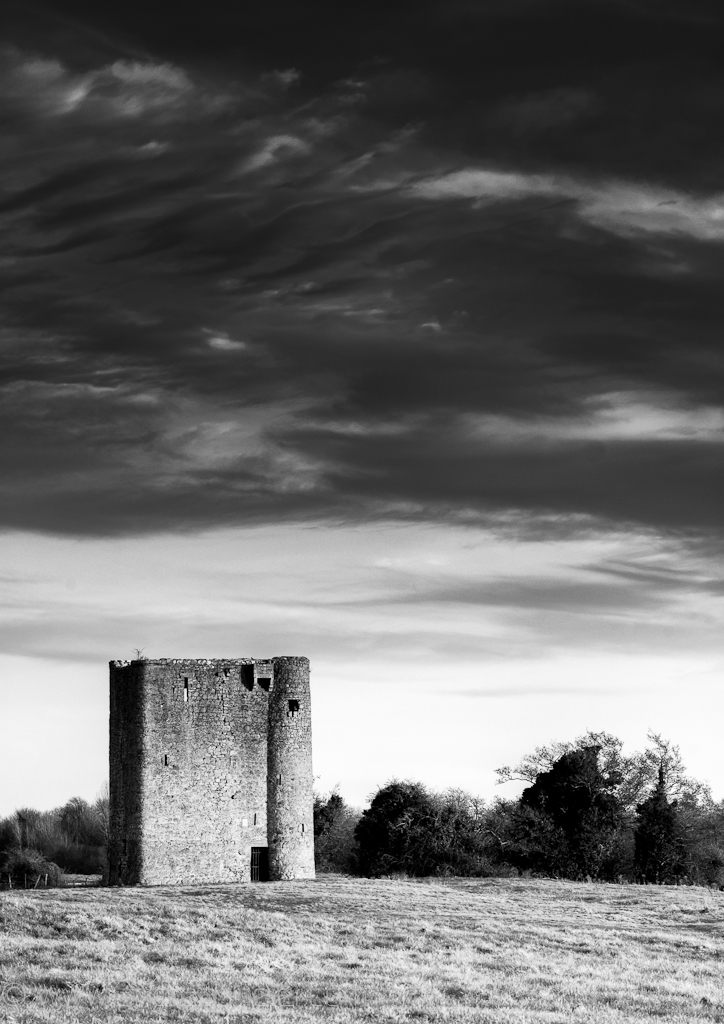 The small tower house of Donore may have been built with the premium of £10 that the Government - alarmed by the frequent incursions of Gaelic lords - offered in Donore Castle 1429 to "every liege man" in the Pale who would build "a castle or tower sufficiently embattled or fortified within the next ten years to wit 20 feet in length 16 feet in width and 40 feet in height or more". The inside measurements and height of this simple three-storey rectangular tower certainly meet those requirements. Typically, its lower storeys are vaulted, while it has double-splayed basement loops, a box-machicolation above the ground floor entrance, mural latrine chambers, rounded external corners and a projecting tower at the south-west corner containing the stair.